F2 Eliminator WC TITANAL - Fastest board for softbindings!
This snowboard comes with all the experience, riders and shaper had accumulated. Simply no compromises, only the best has been well enough. High modulus carbon material, titanal & rubber. Strength and playfulness at its best. Therefore, the F2
Eliminator
WC TITANAL is ideal fuelled with adrenaline when blasting through cross courses and quick carving turns.
Construction:
G40 Lightcore
Titanium construction
Vario camber
Perlatech base
Razor Tuning
Stone diamond finish

Flex: 7 | Target: Freecarve & BX
スノーボード • Snowboard • Tavola • Deska • 스노우 보드 • Board • Tabla • Boarde • Σανίδας • Daska • Tábua • Prkno • Brett • Сноуборд


F2 Eliminator WC TITANAL
2022-2023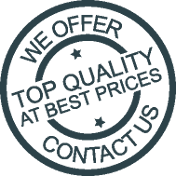 F2 Eliminator WORLDCUP TITANAL
Brand: F2
Model: 2022-2023
Availability: Contact Us